About Us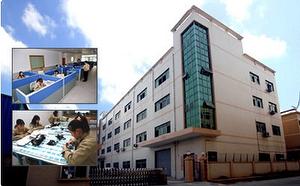 GrandPro Technology Corp. has been an industry-leading manufacturer since 2006 specializing in custom designed cables for various applications.
Our line of products include: SATA cables, USB cables, HDMI cables, wire harnesses, LVDS , water proof cables, and customized cables.
All products are UL-certified and RoHS compliant. Our factory in China has been existence since 2008. We operated another factory along with our headquarters in Taiwan.
We pride ourselves on performance, efficiency, and cost consideration. We provide high quality products and continual customer support.
We provide the connections that allow international and local businesses to thrive.

More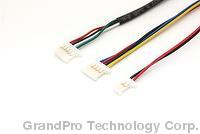 Circuits:02-30 Single Row Available Current Rating:1A AC/DCVoltage Rating:100V AC/DCContact Resistance: 20mΩ max.Withstand Voltage:250V AC/minuteInsulation Resistance:100MΩminTemperature Range: -25℃ - +85℃Applicable Wire Range:AWG #28-#32
More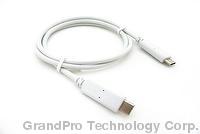 Type-C USB to USB cables. Features more efficient data transfer. We also sell many other computer supplies and electronic accessory products. Contact us to learn more about our products. Reversible USB-C connector to USB-C connectorType-C is the new future-proof connection standard delivering faster speeds, improved power efficiency and a revolutionary, low-profile fully reversible design with its 24 pin terminal. Smaller, faster and more versatileSupport Super Speed bus data-transfer rates of up to 5.0 GBFor connecting computer or Notebook to Digital Camera、Digital Video、USB Device、Memory card、MP3 player & MID、Desktop、Notebook、Smart Phone & Tablet.
More